Ekachai Golf and Country Club
Fun, Friendly and Affordable Golf for Everyone to Enjoy
About Ekachai Golf Club Bangkok Thailand
Value for Money Golfing
Ekachai Golf and Country Club is one of the oldest and most famous golf courses in greater Bangkok. The country club opened in 1982 as the first golf course in Samut Sakhon Province. It is a classic layout with 27-holes of parkland golf comprising an area of over 500 rai. Affordable golf on a budget at its finest!
Golf Course Location
Located on Ekachai Road, Bang Nam Chute Subdistrict Mueang Samut Sakhon District Samut Sakhon Province, it is an easy 50-minute drive from the centre of Bangkok. Crossing the Chao Phraya River along with Rama 2 Road to Ekachai Road is the most convenient and fastest journey. Additionally, the golf and country club is also accessible from Petchkasem Road.
Natural Environment
Our golf course has an abundant and natural environment. Thousands of large trees line the fairways providing a dramatic atmosphere as well as shade during the hot season. Numerous water features provide habitat for fish and birds and other wildlife. Greens are laid with zoysia grass giving a smooth putting surface for all golfers to enjoy. Green speed is maintained at a reasonable stimp rating suitable for the vast majority of players. Water hazards and bunkers abound necessitating good course management.
Fun, Friendly and Affordable Golf
Ekachai Golf and Country Club is the perfect place for fun, friendly and affordable golf for everyone to enjoy!  Budget golf at it's best.
One of Bangkok's few 27-hole golf facilities
An easy 50 min drive from downtown Bangkok
Newly renovated locker rooms
Value for money proposition
The best place for fun, friendly and affordable golf
Cheap Golf in Bangkok Thailand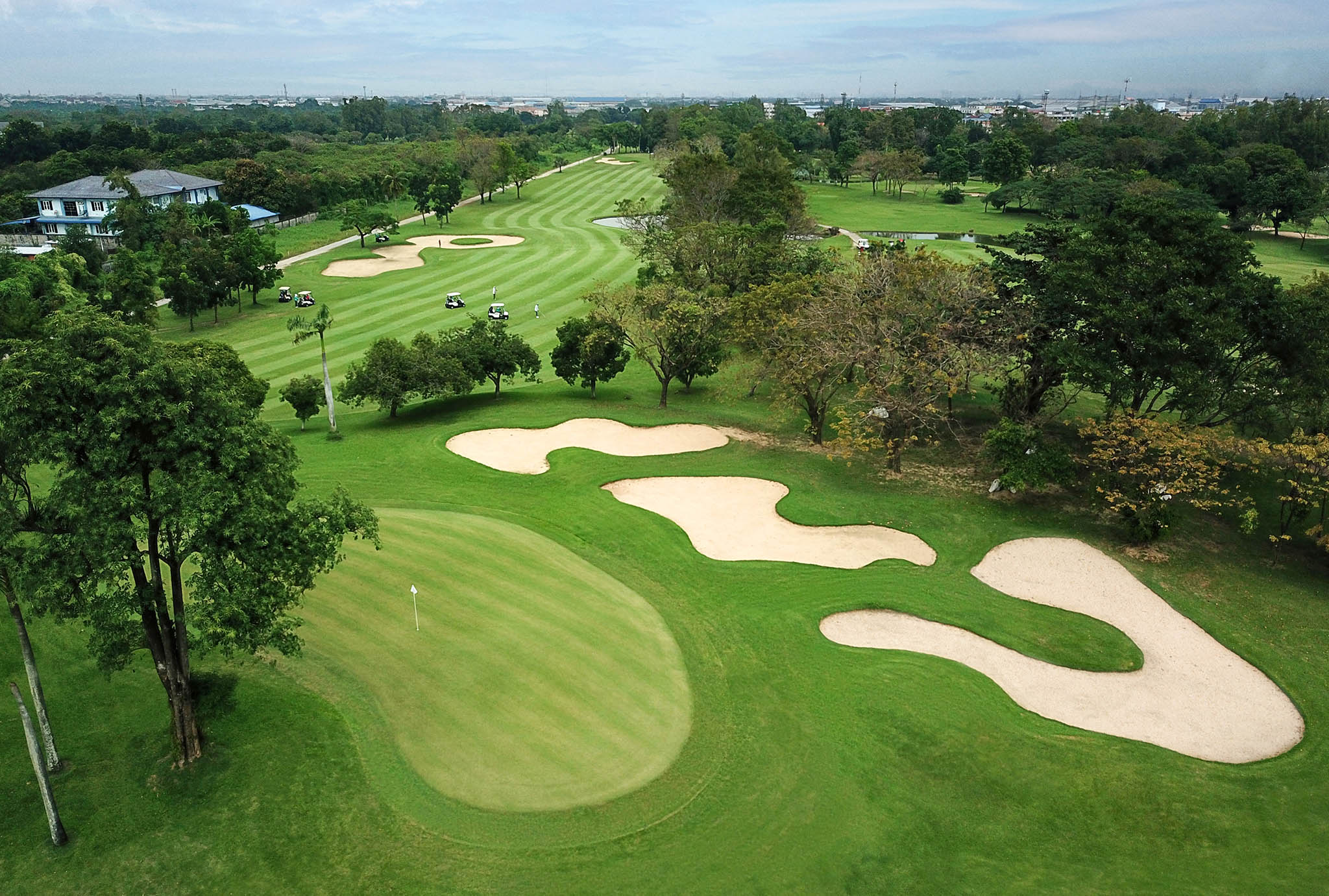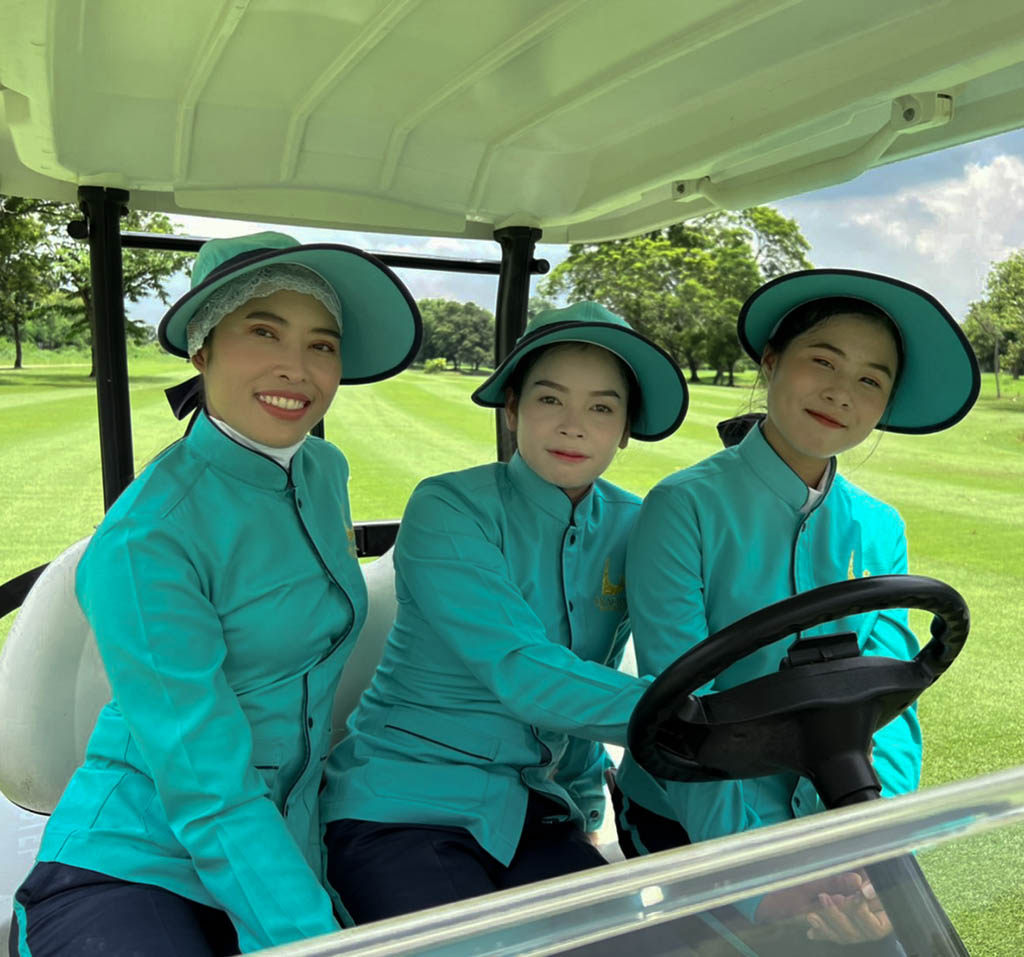 Ekachai Golf Club Image Gallery
Golf Course
Club Facilities
Food & Beverage
Ekachai Golf and Country Club - Course Overview
Competitive Package Rates and Promotions
WEEKDAY GOLF RATES
18 Holes
Green Fee   Baht 1200
Golf Cart       Baht 700
Caddy           Baht 350
Additional 9 Holes
Green Fee   Baht 700
Golf Cart     Baht 400
Caddy         Baht 200
WEEKEND GOLF RATES
18 Holes
Green Fee   Baht 2000
Golf Cart       Baht 700
Caddy           Baht 350
Additional 9 Holes
Green Fee   Baht 1100
Golf Cart       Baht 400
Caddy           Baht 200
DAILY GOLF RENTALS
Equipment
Golf Club Set      Baht 1000
Golf Umbrella      Baht  100